Water bound humans of New York! Summer season has officially started. This means small waves, the occasional hurricane or tropical storm pulse, restricted beaches, traffic, warm weather and water, and tons of fun navigating the urban surfing jungle. Long Beach has the same deal this year as last year: Pacific, Lincoln, and one rotating beach that changes according to this schedule. It's $15 a person to get on the beach past 9a, but if you surf with us we have passes for you. Of course if you surf before 9a then you don't have to worry about it. The surfing beaches at Rockaway this year are 61-69 and 87-92. All other beaches are "closed" for surfers from 10a-6p. Usually the lifeguards will open the beaches to us if the swell is big enough/too dangerous for swimmers, but otherwise if you surf at a non surfing beach past 10a this summer expect a hassle with the authorities. Cramming us all together presents a variety of ethical dilemmas so we all need to practice patience with one another. We must also work to communicate with NYC parks and gov't to change the outdated surfing beach schedule in the future.
The water is now in the low 60s, which is fine for a 3/2mm full suit (no gloves, no booties, no hood). For the perfect summer wetsuit quiver I recommend a 3/2mm fullsuit, a 2mm long or short sleeve spring suit (your choice depending on tan line preferences), and a 2mm jacket to be worn with boardshorts or a bathing suit. Any combination of these suits should get you through October, and after that you will need to invest in a 4/3mm full suit with a hood.
Recenty, like many surfers, I was targeted by a company called Need Essentials through Facebook ads. They claim to have paired down the whole process and branding of making a wetsuit to bring the average surfer a top of the line suit at a fraction of cost. I went to their store and my jaw dropped. The 3/2mm is $150 and includes tax and shipping. Winter suits are around $200. This is literally half to 1/3 the price of all other suits. I had to try them out so I bought a standard 3/2mm. It came a week ago and I have used it twice now. I am thoroughly impressed. Sturdier zipper than on my Ripcurl and Quiksilver suits. Same great kevlar kneepads. Fully taped seams. Water wicks off the outer layer. Unfortunately, for the ladies, NE only makes mens suits (for now). If you have narrower hips, however, the suits should fit and are not overtly masculine or feminine -- they're basically just plain black surfing leotards. I cannot speak to the manufacturing practices or the eco footprint of the NE suits. That bit is not yet transparent on their site. More research forthcoming. If you want to be involved with the eco movement Patagonia is developing a more earth-friendly neoprene called Yulex/Nexkin, but it is pricey (5x the cost of an NE suit). If you are looking for logos and color, however, neither Patagonia nor NE are your jam. All of the mainstream brands -- Ripcurl, Quiksilver, Oneill, Billabong, Xcel, Matuse, and Hurley -- have different aesthetics and use different colorways. They also allow you to feel a kinship with the professional surfing elite. In addition, there are plenty of new wetsuit companies cropping up everywhere like Vissla, Adelio, Isurus, Janga, etc.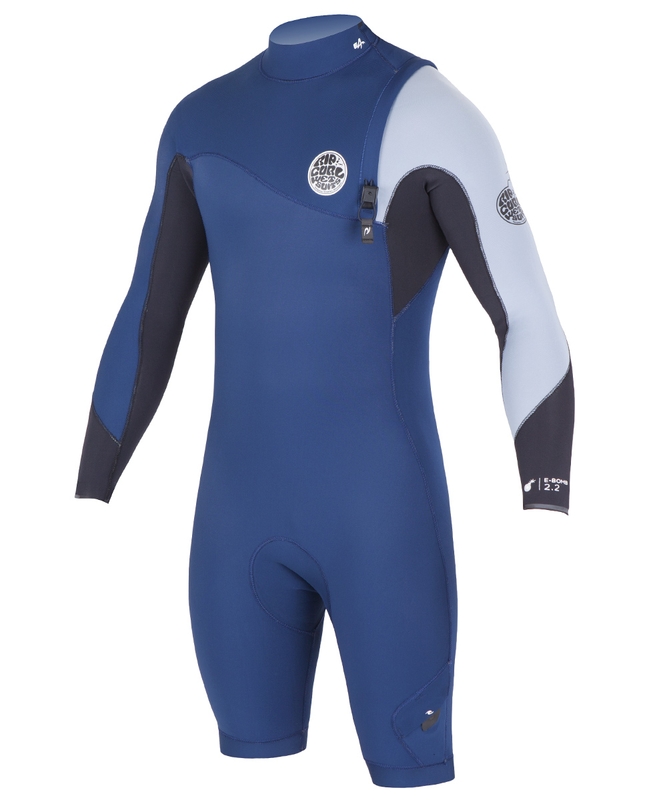 Speaking of new wetsuit companies, an exciting one for women is professional surfer, Kassia Meador's, new venture, Kassia+Surf. They are a bit more fashion forward and pricey but seem to be made with vision and integrity. A perennial favorite is Nineplus. They have a variety of long arm short leg styles with a functional retro vibe. And again, all of the major brands have their own styles, colorways, and prices. The same suit rule applies for women as it does for men: a 3/2mm full suit for those crispy morning or uncanny upwelling surfs and a 2mm long sleeve spring suit will last you through October.
For those that have been following our progress, you may notice a few changes to the site. We have updated the look, the store, and and some of our other pages. We are working towards getting the store fully functional and t shirts and hats will also be on offer at some point this summer. Currently, the most important change is to our packages on our Lessons page. There are new prices for weekends and weekdays and we've added a 10 lesson package for those that realize the value of quality instruction. I will post about important changes when they occur. Stay tuned for tons of good stuff!